A web based log on fly fishing for striped bass among other things
Ask me anything
August 1, 2011
Image courtesy of Mr Brown.
I'm on a tumlroll tonight. 
March 27, 2011
I want to got to there.
This video came out right around the time I got into saltwater fly fishing. To date it is one of the best fishing videos I've ever seen. Not only does it feature my favorite fish that I've never caught but, it is well shot, in an awesome location, features a dune buggy and includes lots of footage shot from an ultra-light airplane. To add to the heap it has a great soundtrack. So many fly fishing videos have such boring if not down right awful music. Kudos to Felt Soul Media.
March 27, 2011
Top of the List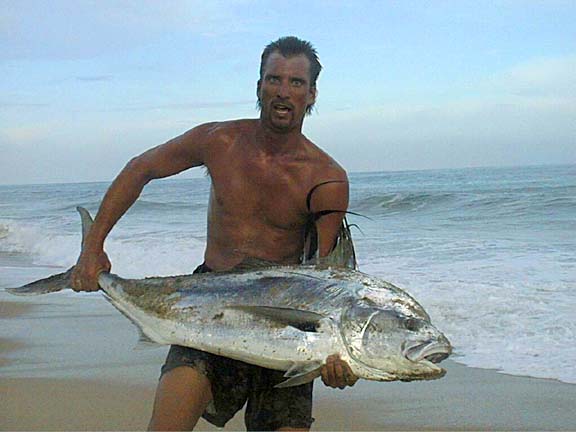 Top of my list of fish to catch in my life is, The Roosterfish, aka Pez Gallo, aka the most badass looking fish in the sea, except the hammer head shark, of course. (This dude is pretty badass himself. Is that The Rooster?)
Roosterfish can be caught from the beach, they pull like a freight train, get huge, and look cool as hell. Plus you have to  travel to Mexico to catch them. 
(This guy is not quite as badass as the Rooster, still a lucky bastard though)